September, 2021
Maverick Magazine (UK)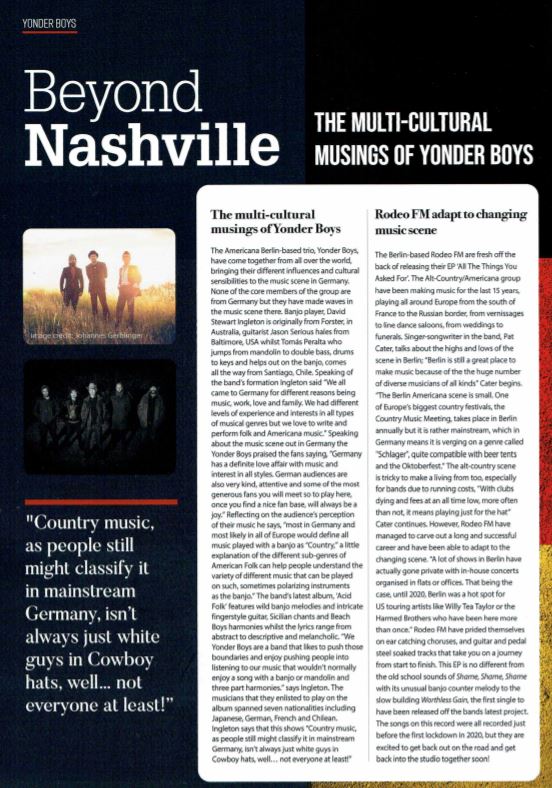 July, 2021
"Yonder Boys are weaving intriguing new trails into tradition and bringing it kicking and screaming into 2021."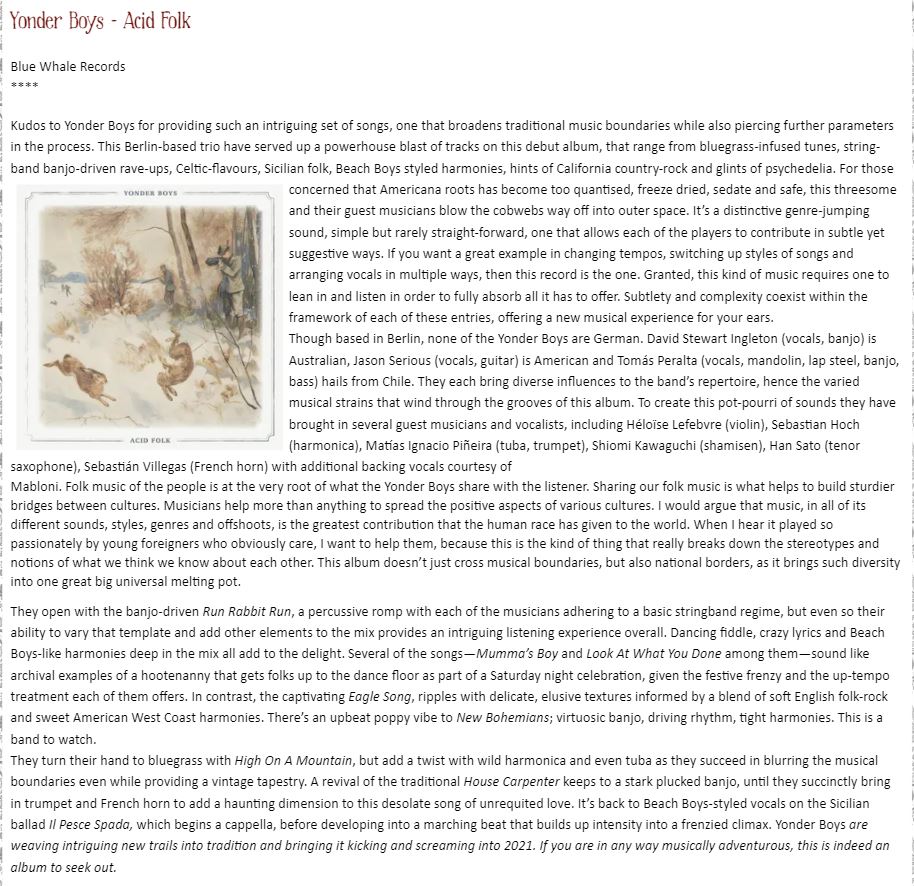 April 2, 2021
"…a completely unexpected, improbable and captivating work. Spectacular roots music." 
-Glitterhouse Records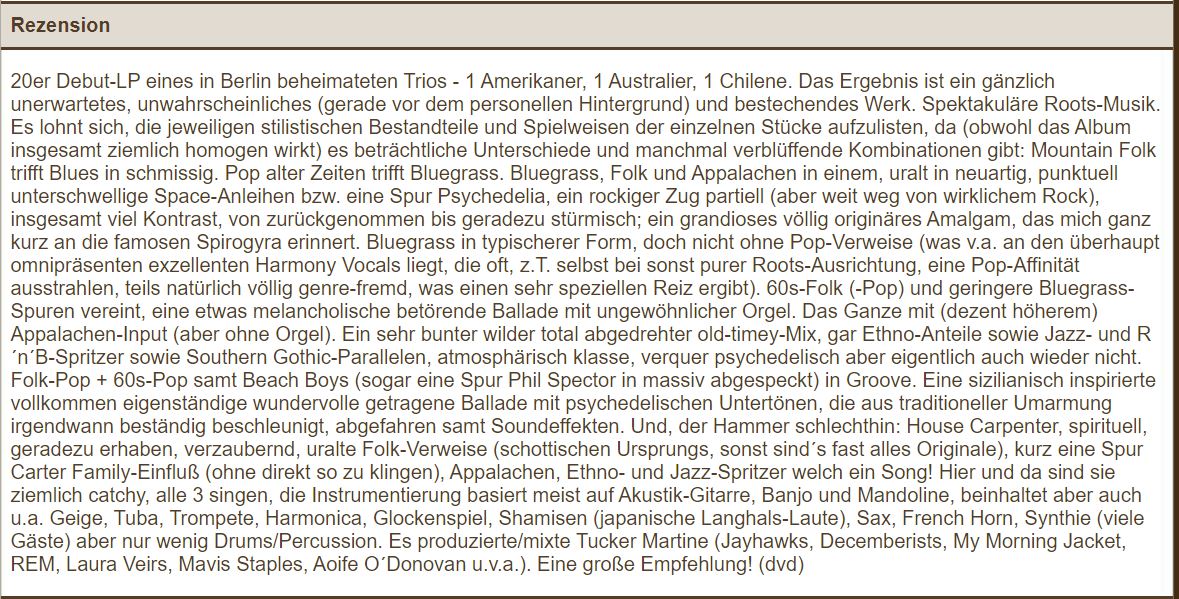 February 15, 2021
"Acid Folk breaks through the walls of genre, convention and predictability taking you on a wild ride you don't want to get off"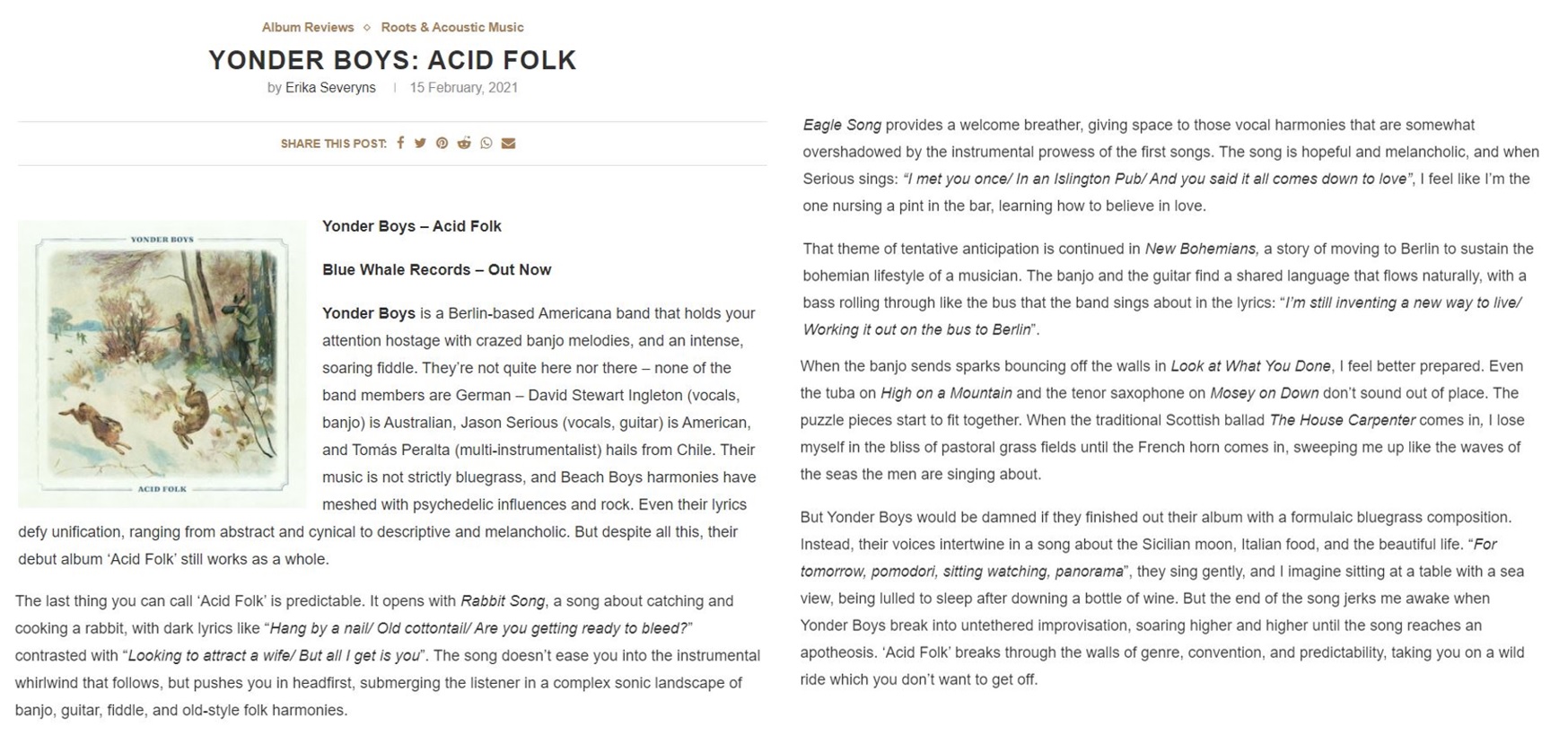 Oktober 2, 2020
"Fantastic album…some great songs" –
Abendzeitung

September 25, 2020
"Traditional folk and bluegrass presented in a timeless and sonically fresh and suprising way…Acid Folk is a real pearl…18/20″ 
–
Musikanisch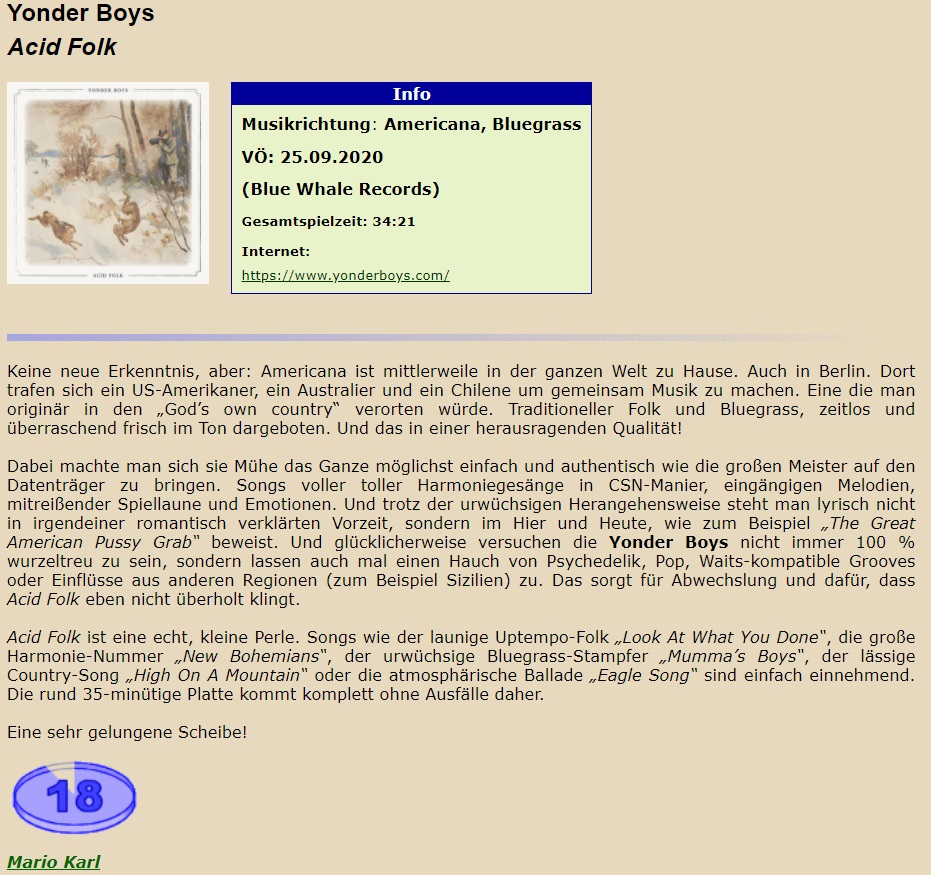 September 17, 2020
"Many a musical suprise…compliments gentlemen!" 
–
Classic Rock Magazine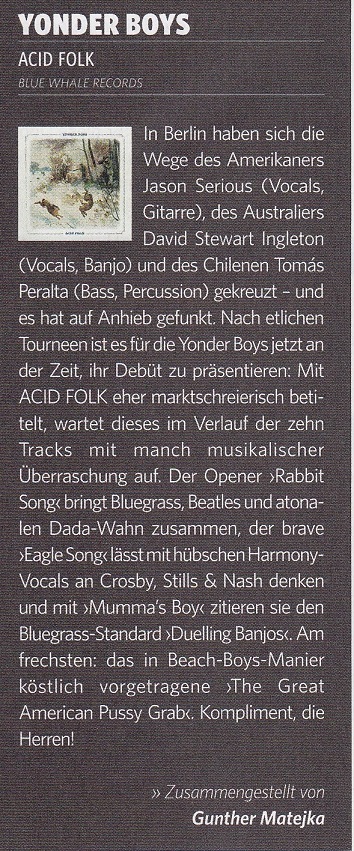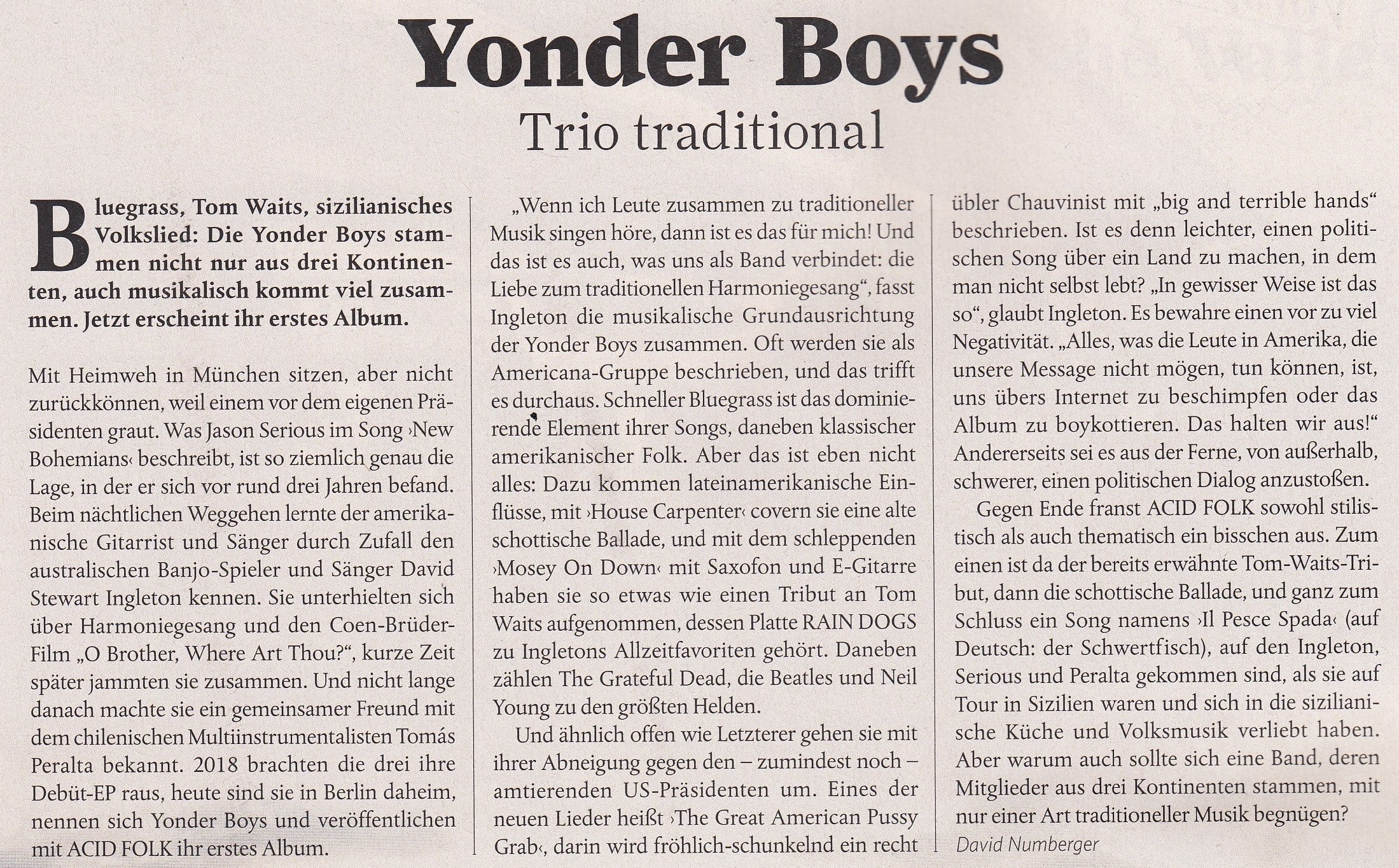 September 4, 2020
"A wonderfully incisive brand of urban folk…8/10" 
–
Stereoplay Magazine
The very first review of Acid Folk has come in!  Here are some highlights for those of you who don't speak German:
– Yonder Boys is "glocal" ! … "bringing the world into the village"  (Hmmm… anyone with a better translation?)
– sound is "somewhere between the Punch Brothers and The Dead South" (we'll take that!)
– Yonder Boys "write and play a wonderfully incisive brand of urban folk which captures the 'glocal' quality of the strangely hybrid times we live in with musical humor" (again, a better translation here is probably needed)
Thank you Stereoplay!